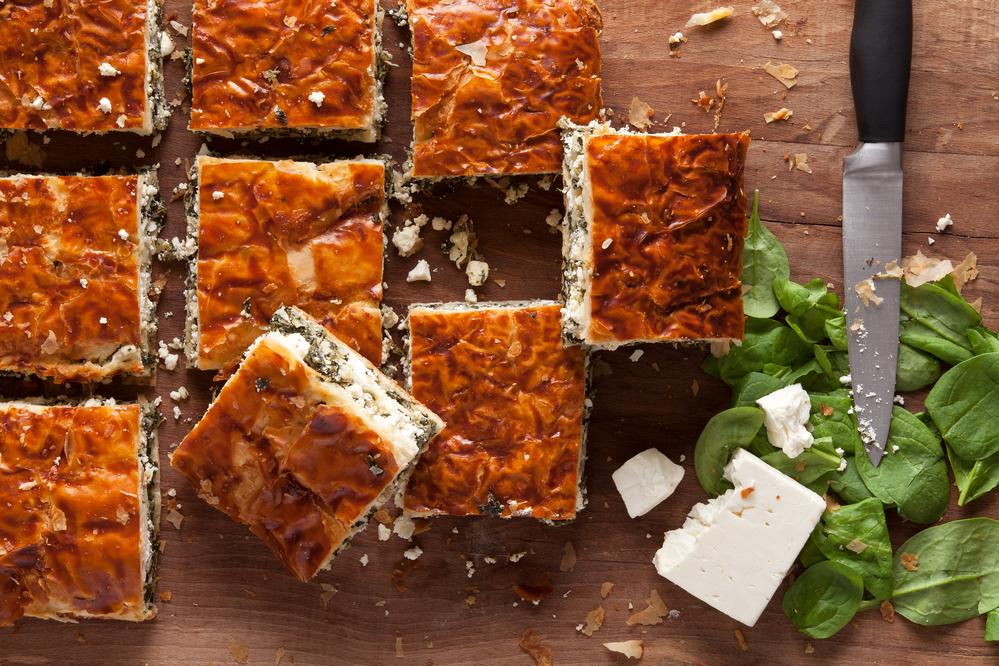 spinach & feta pie
£49.00
A perfect balance of a two tier thinly layered filo pastry with a deep layer of our homemade signature creamed spinach & feta filling. Definitely a bestseller in the Arapina pie range! Can be eaten warm or cold – either way you'll want another slice! One big tray bake serves 15 people, but slice to suit you and your guests. The world renowned spanakopita, but this one has added feta, and more accurately called; spanakotiropita!
Nutritional Information
Nutritional Information
Per entire serving
Per 100g
Energy
5798 kcal / 24022 kJ
237kcal / 981kJ
Fat
482g
20g
of which

saturated

223g
9.1g
Carbs
225g
9.2g
of which

sugars

59g
2.4g
Fibre
32g
1.3g
Protein
124g
5.1g
Salt
20.9g
0.85g
Adult average intake (2000kcal/8400kJ)
Allergens: contains eggs, milk and gluten
Good to Know Facts
Spinach is a natural Iron provider, helps haemoglobin levels, which transports oxygen in your blood. And great to know that Iron absorption increases with vitamin C. So, why not wash down with a freshly squeezed Arapina orange juice? Full of vitamin C goodness.