Workplace Health and Safety Policy
1. Policy Statement
At Arapina, we are committed to providing a safe and healthy work environment for all employees, contractors, visitors, and members of the public. We recognize that workplace health and safety plays a vital role in achieving our business objectives, improving productivity, and enhancing the overall well-being of our workforce. This policy outlines our commitment to preventing work-related injuries, illnesses, and promoting a culture of safety and compliance.
2. Responsibilities
2.1 Management Responsibilities
- Executives, managers, and supervisors will be accountable for implementing and maintaining this policy, providing necessary resources and support, and ensuring compliance with applicable laws and regulations.
- Management will promote a positive safety culture by leading by example and providing appropriate training and supervision to all employees.
- Managements must address any health and safety concerns promptly and take necessary corrective actions.
2.2 Employee Responsibilities
- All employees are responsible for their own safety and that of others within the workplace.
- Employees are expected to follow the established safety policies and procedures, use personal protective equipment (PPE) as instructed, and report any unsafe conditions or hazards promptly to their supervisors or the designated safety officer.
- Active participation in safety training, drills, and maintaining a clean and hazard-free work area is expected from all employees.
3. Hazard Identification and Risk Management
- A systematic approach will be adopted to identify potential workplace hazards, assess associated risks, and implement control measures to eliminate or minimize these risks.
- All employees are encouraged to report any potential hazards, incidents, or near misses to ensure continuous improvement of our health and safety practices.
- Regular inspections, risk assessments, and hazard analysis will be conducted to identify emerging risks and ensure appropriate control measures are in place.
4. Training and Education
- All employees will receive relevant health and safety training upon induction and whenever new hazards, processes, or equipment are introduced.
- Continuous training and education programs will be provided to raise awareness, increase competence, and ensure compliance with safety policies and procedures.
- Information regarding workplace health and safety will be communicated through various channels such as posters, newsletters, meetings, and digital platforms.
5. Emergency Preparedness
- Emergency response procedures, including evacuation plans, will be developed, communicated, and regularly tested to ensure a prompt and effective response in case of emergencies.
- Employees will be trained on emergency procedures, including first aid and CPR, and provided with appropriate resources and tools to handle emergencies.
- Incident reporting and investigation procedures will be implemented to identify the root causes of incidents and take corrective action to prevent recurrence.
6. Compliance with Legal and Regulatory Requirements
- Arapina is committed to complying with all relevant legislation, regulations, and industry standards relating to workplace health and safety.
- Regular internal audits will be conducted to evaluate compliance with these requirements, identify areas for improvement, and ensure our policies and procedures are up to date.
7. Review and Improvement
- This policy will be reviewed and updated periodically to reflect changes in legislation, industry best practices, and organizational needs.
- Employee feedback and suggestions for improvements will be encouraged and considered during policy reviews.
- Management will ensure that the policy is effectively implemented, communicated throughout the organization, and readily accessible to all employees.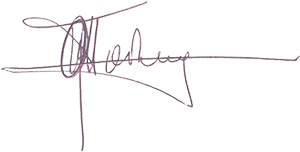 Date: June 2022
Code of Conduct Policy
Arapina's Code of Conduct Policy is designed to outline our expectations for employee behaviour and ensure a respectful and inclusive work environment for everyone. All employees are expected to read, understand, and comply with this policy.
1. Professional and Ethical Standards:
a. Treat all individuals with respect, fairness, and dignity.
b. Conduct business honestly, ethically, and with integrity.
c. Comply with all laws, regulations, and contractual obligations.
d. Safeguard company assets, confidential information, and intellectual property.
2. Anti-Discrimination and Harassment:
a. Prohibit any form of discrimination or harassment based on race, colour, religion, gender, sexual orientation, disability, age, or any other protected characteristics.
b. Maintain a safe and inclusive environment where everyone feels welcome and valued.
c. Promptly report any discriminatory or harassing behaviour to the appropriate channels.
3. Conflict of Interest:
a. Avoid situations that create personal or financial conflicts of interest with the organization.
b. Disclose any existing or potential conflicts as soon as they arise.
c. Act in the best interests of the organization when making business decisions.
4. Communication:
a. Use respectful and professional language in all forms of communication.
b. Avoid offensive, disruptive, or inappropriate behaviour.
c. Listen actively and communicate openly, fostering constructive dialogue.
d. Respect the privacy and confidentiality of others.
5. Work Health and Safety:
a. Follow all applicable health and safety regulations and guidelines.
b. Report any unsafe conditions, accidents, or injuries promptly.
c. Take responsibility for maintaining a clean and safe work environment.
6. Social Media and Online Conduct:
a. Exercise good judgment and responsibility when using social media or engaging in online activities that may reflect on the organization.
b. Refrain from posting defamatory, offensive, or inappropriate content related to the organization or its employees.
7. Compliance and Reporting:
a. Familiarize yourself with all relevant policies, laws, and regulations.
b. Promptly report any suspected violations of this code or related policies.
c. Retaliation against individuals reporting in good faith is strictly prohibited.
8. Violations and Consequences:
a. Violations of this code will be subject to disciplinary action, which may include warnings, suspensions, or termination, depending on the severity and frequency of the violation.
By adhering to this Code of Conduct, we create an environment that values diversity, promotes fairness, and upholds the highest standards of ethical behaviour.
Equal Rights Policy
I. Purpose:
This policy aims to ensure equality, fairness, and non-discrimination within Arapina. We are committed to creating an inclusive and welcoming environment that upholds the fundamental rights of all individuals, irrespective of their race, colour, religion, gender, sexual orientation, national origin, disability, or any other protected characteristic.
II. Policy Statement:
We firmly believe in equal rights for all individuals and are dedicated to eliminating discrimination, promoting diversity, and fostering an inclusive culture within Arapina. We strive to provide fair and equitable opportunities for all employees, participants, customers, and stakeholders.
III. Scope:
This policy applies to all individuals associated with Arapina, including but not limited to employees, contractors, volunteers, customers, clients, participants, and visitors.
IV. Guidelines:
1. Non-Discrimination: We strictly prohibit discrimination, harassment, or any unfair treatment based on race, colour, religion, gender, sexual orientation, national origin, disability, or any other protected characteristic. No individual shall be subjected to adverse employment decisions, limitations, or denial of opportunities based on these factors.
2. Recruitment and Hiring: Our organization is committed to a fair and unbiased recruitment process. We will evaluate candidates based solely on their qualifications, skills, experience, and suitability for the position. No candidate shall be discriminated against based on their protected characteristics.
3. Equal Pay: We ensure that all compensation and benefits are provided without any discrimination based on gender, race, or any other protected characteristic. Compensation will be determined by objective factors, such as job position, responsibilities, skills, experience, and market conditions.
4. Training and Development: We will provide equal access to training, development, and advancement opportunities to all employees. These opportunities will be based solely on merit, individual competencies, and job requirements.
5. Harassment and Retaliation: We maintain a zero-tolerance policy towards any form of harassment, including sexual harassment, and retaliation. We encourage reporting of any such incidents promptly and assure all individuals involved that their complaints will be treated with confidentiality and investigated impartially.
6. Accommodations: We will reasonably accommodate individuals with disabilities as required by law to ensure equal access to employment, services, and facilities. Requests for accommodations will be handled in accordance with applicable legislation.
V. Implementation and Compliance:
1. Awareness and Communication: We will disseminate this policy to all employees and stakeholders, ensuring their understanding and adherence. Regular training programs and awareness campaigns shall be conducted to foster an inclusive and respectful work environment.
2. Compliance and Reporting: All employees must comply with this policy. Anyone who becomes aware of a potential violation or breach of this policy should report such incidents to the appropriate designated authority. Retaliation against the reporting individual is strictly prohibited.
3. Investigations and Corrective Actions: Upon receiving a complaint or report, our organization will promptly and thoroughly investigate the matter, respecting the privacy and rights of all involved parties. Appropriate disciplinary actions will be taken against individuals found in violation of this policy.
VI. Resources:
This policy will be supported by relevant resources, such as grievance procedures, reporting mechanisms, and support systems, to ensure the effective implementation and enforcement of equal rights within Arapina.
Conclusion:
Through the implementation of this Equal Rights Policy, we aim to cultivate a diverse, inclusive, and respectful environment that reflects our commitment to promoting equal opportunities, fairness, and non-discrimination for all individuals associated with Arapina.
Benefits and Compensation Policy
1. Objective:
The objective of this benefits and compensation policy is to outline the company's commitment to attracting, retaining, and motivating talented employees by providing competitive and comprehensive benefits and compensation packages.
2. Compensation:
a. Base Salary: Employees will receive a competitive base salary commensurate with their skills, qualifications, and experience. Salaries will be reviewed periodically to ensure they remain competitive in the market.
b. Performance-Based Pay: In addition to the base salary, employees may be eligible for performance-based pay, such as bonuses or incentives, based on their individual and team performance.
c. Salary Increment: Regular performance evaluations will be conducted to assess employee performance. Based on the evaluation results, salary increments may be granted to reward exceptional performance and promote employee development.
3. Benefits:
a. Pension Plans: The company contributes a percentage of the employee's salary to the plan to help employees save for their future.
b. Flexible Work Arrangements: The company recognizes the importance of work-life balance and may offer flexible work arrangements, such as remote work, part-time options, or flexible working hours where feasible (see flexible workplace policy and procedures).
c. Employee Assistance Programs: Counselling services, employee wellness programs, and resources will be available to support employees' physical and mental well-being.
d. Professional Development: The company acknowledges the value of continuous learning and encourages employees to enhance their skills and knowledge through training programs, workshops, conferences, and educational reimbursements.
e. Employee Discounts: Employees are eligible for discounts on the company's products or services as an added perk.
f. Employee Referral Program: To encourage employee referrals, a referral program may be implemented to reward employees who refer successful candidates to fill open positions.
4. Communication and Transparency:
a. The company will maintain open lines of communication with employees regarding their benefits and compensation packages.
b. Any changes to the benefits and compensation policy will be communicated in advance, providing employees with sufficient time to understand and adjust to the changes.
5. Compliance:
a. The company will comply with all applicable laws, regulations, and standards regarding employee benefits and compensation.
This benefits and compensation policy is subject to review and revision as necessary to align with the company's changing needs, market trends, and legal requirements.
Flexible Workplace Policy and Procedures
Our organization recognizes the benefits of a flexible workplace and aims to promote an inclusive and innovative working environment. This policy sets forth guidelines and procedures for implementing flexible workplace arrangements that can enhance employee satisfaction, productivity, and work-life balance while meeting business needs.
1. Eligibility:
Flexible workplace arrangements may be available to all regular full-time and part-time employees, subject to management discretion and business requirements. Temporary or contract employees may be considered on a case-by-case basis.
2.
Types of Flexible Workplace Arrangements:
a) Telecommuting: Employees may work remotely for a designated number of days per week or month, subject to the approval of their supervisors and after assessing the suitability of job responsibilities for remote work.
b) Flex time: Employees may adjust their daily work schedules, within reasonable limits, to better suit their personal needs while ensuring coverage during core business hours.
c) Compressed Workweeks: Employees can work fewer, but longer, days in a week to achieve a standard weekly workload.
d) Job Sharing: Two or more employees share the responsibilities, hours, and benefits of one full-time position or a combination of part-time positions.
3. Applying for Flexible Workplace Arrangements:
a) Employees interested in any flexible workplace arrangement must submit a written proposal to their immediate supervisor outlining the arrangement's details, duration, and how work expectations will be met.
b) The immediate supervisor and the Human Resources (HR) department will evaluate the proposal, considering factors such as job requirements, workload, impact on team collaboration, and feasibility.
c) The decision to approve or deny flexible workplace arrangements rests with the organization, and employees will be notified of the outcome in a timely manner.
d) Accepted arrangements may be subject to a trial period to assess their success and suitability. Adjustments or revisions may be made during this trial period in consultation with the employee and their immediate supervisor.
4. Performance Expectations and Accountability:
a) Employees must continue to meet their job responsibilities, performance goals, and deliverables, regardless of the flexible workplace arrangement.
b) Remote employees must maintain regular and effective communication with supervisors and colleagues through phone, email, chat, or video conferencing tools.
c) All employees must comply with the organization's security policies and procedures when working remotely and ensure the confidentiality of sensitive and proprietary information.
5. Termination or Modification:
a) Flexible workplace arrangements may be terminated or modified for business needs, changing job requirements, or other reasonable justifications. Adequate notice will be given to employees in such cases.
b) Employees may request to terminate or modify their flexible workplace arrangements by submitting a written request to their immediate supervisor, and a review process similar to the initial proposal process will be followed.
6. Compliance:
a) Employees are expected to adhere to all applicable laws, regulations, and policies, including those related to health and safety, data protection, and work hours.
b) Any misuse or abuse of flexible workplace arrangements may result in disciplinary action, up to and including termination of employment.
7. Review:
This policy will be reviewed periodically to ensure its continued effectiveness and relevance. Amendments or updates may be made at any time, as necessary, with appropriate communication and consultation.
By implementing this Flexible Workplace Policy and Procedure, we aim to foster a more productive, engaged, and accommodating work environment that prioritizes employee well-being and work-life balance.
Privacy Policy
This Privacy Policy outlines how we collect, use, disclose, retain, and protect your personal information when you use our services. It applies to all users of our website and mobile application. By using our services, you agree to the terms of this Privacy Policy.
1. Information We Collect:
- Personal Information: We may collect your name, email address, contact number, and other identifying information provided by you when you create an account or contact us.
- Usage Information: We may collect information about the device you use to access our services, such as IP address, browser type, and operating system.
- Cookies and Similar Technologies: We may use cookies and similar technologies to collect information about your browsing behaviour, preferences, and interactions with our services.
- Third-Party Information: We may receive information about you from third parties, such as social media platforms, when you choose to connect your account.
2. Use of Information:
- To Provide and Improve Services: We use the information collected to deliver and personalize our services, improve user experience, and offer customer support.
- Communication: We may use your information to send you updates, announcements, and promotional materials related to our services. You have the option to unsubscribe from these communications at any time.
- Analytics and Research: We may aggregate and analyse user data to understand trends, enhance our services, and conduct research.
- Legal Obligations: We may use, disclose, or retain your information as required by law, regulation, or legal process.
3. Information Sharing:
- Service Providers: We may share your information with trusted third-party service providers to perform various functions on our behalf, such as hosting, maintenance, and data analysis.
- Business Transfers: In the event of a merger, acquisition, or sale of our assets, your information may be transferred to the acquiring entity.
- Legal Compliance: We may disclose your information to comply with applicable laws, regulations, or governmental requests.
4. Data Security:
We implement appropriate security measures to protect your personal information from unauthorized access, alteration, disclosure, or destruction. However, no method of transmission over the internet or electronic storage is 100% secure, so we cannot guarantee absolute security.
5. Data Retention:
We retain your personal information for the duration necessary to fulfil the purposes outlined in this Privacy Policy, unless a longer retention period is required or permitted by law.
6. Children's Privacy:
Our services are not intended for individuals under the age of 13. We do not knowingly collect or solicit personal information from children. If you believe we have collected personal information from a child without parental consent, please contact us to have the information removed.
7. Changes to this Privacy Policy:
We reserve the right to modify this Privacy Policy at any time. Any changes will be effective immediately upon posting on our website or mobile application. Your continued use of our services after the changes indicates your acceptance of the revised Privacy Policy.
8. Contact Us:
If you have any questions, concerns, or requests regarding this Privacy Policy or the way we handle your personal information, please contact us at [contact email/phone number].
June 2022
Information and Technology Policy
1. Purpose
The purpose of this policy is to outline guidelines and procedures for the use of information and technology resources within the organization, to protect company data and ensure compliance with relevant laws and regulations.
2. Scope
This policy applies to all employees, contractors, and authorized users who have access to company information and technology resources, including but not limited to computer systems, networks, software, hardware, email, internet access, and company-owned devices.
3. Acceptable Use
3.1. Authorized users are expected to use company information and technology resources responsibly, professionally, and in a manner consistent with the organization's goals and objectives.
3.2. Prohibited activities include but are not limited to unauthorized access, disclosure or unauthorized sharing of sensitive information, copyright infringement, downloading or distributing illegal content, hacking or attempting to breach network security, introducing malware or viruses, and engaging in any activity that may disrupt or degrade the network or systems.
4. Security Measures
4.1. All authorized users must safeguard company information and technology resources by using strong passwords, regularly updating software and security patches, and not sharing their login credentials.
4.2. Encryption and other security measures should be employed to protect sensitive data while transmitting or storing it.
4.3. Regular backups of critical data should be performed to minimize data loss and facilitate disaster recovery.
4.4. Physical access controls, such as locked server rooms and restricted areas, should be implemented to prevent unauthorized access to company equipment.
5. Email and Internet Usage
5.1. Use of company email and internet access should be for business purposes only.
5.2. Employees should refrain from using email or internet access to send or access offensive, discriminatory, or illegal material.
5.3. All email communication should be professional, and caution should be exercised when opening email attachments or clicking on links from unknown sources to mitigate the risk of phishing or malware attacks.
6. Equipment Usage
6.1. Company-owned equipment, including computers, laptops, tablets, mobile phones, and other devices, should be used primarily for business purposes.
6.2. Employees must take responsibility for the proper care and security of company-owned equipment and report any loss, theft, or damage promptly.
6.3. Personal software or hardware should not be installed on company-owned devices without prior approval.
7. Remote Access
7.1. Remote access to company systems should only be granted on a need-to-access basis and with proper authorization.
7.2. When accessing company resources remotely, employees must follow the same policies and security guidelines as if they were accessing the systems from within the company premises.
8. Compliance
8.1. All employees and authorized users must comply with relevant local, national, and international laws and regulations governing the use of information and technology resources.
8.2. Violations of this policy may result in disciplinary action, which may include termination of employment, legal action, or other consequences as deemed appropriate by the organization.
9. Policy Review
This Information and Technology Policy will be reviewed periodically to ensure its relevance and effectiveness in addressing the evolving IT landscape and emerging security concerns. Any updates or revisions will be communicated to all relevant personnel.
10. Approval
This policy has been reviewed and approved by the General Manager.
Property Policy
1. Purpose:
The purpose of this property policy is to establish guidelines and responsibilities to ensure the protection, maintenance, and proper use of all company-owned or leased properties, including but not limited to buildings, equipment, machinery, vehicles, furniture, and technology resources.
2. Scope:
This policy applies to all employees, contractors, consultants, visitors, and any individual granted access to the company's premises or properties.
3. Responsibility:
a. The company holds the authority and responsibility for the ownership, management, and maintenance of all properties under its control.b. Individual employees are responsible for safeguarding and properly using the company's properties assigned to them. c. Managers and supervisors must ensure that all employees are aware of and comply with the property policy.
4. Property Usage:
a. All company properties must be used solely for legitimate business purposes.
b. Unauthorized personal use of company properties is strictly prohibited.
c. Employees shall exercise care and caution while using company properties to avoid any damage, loss, or misuse.
d. Company properties may not be removed from the premises without proper authorization.
5. Safety and Security:
a. It is the responsibility of all employees to ensure the safety and security of company properties.
b. Report any damage, loss, theft, or suspected unauthorized use of company properties immediately to the respective department or the management.
c. Do not tamper with security systems, bypass safety mechanisms, or engage in any activity that jeopardizes the security or integrity of company properties.
6. Maintenance and Repairs:
a. Employees must promptly report any maintenance or repair needs for company properties to the designated department or personnel.
b. Only authorized personnel should perform repairs or modifications to company properties.
c. Regular and preventive maintenance should be scheduled and conducted to preserve the condition and functionality of assets.
7. Disposal and Disposition:
a. The disposal or disposition of any company property must follow established procedures and comply with relevant regulations.
b. Damaged, obsolete, or surplus properties should be reported to the concerned department for appropriate action, such as repair, replacement, or disposal.
8. Technology Resources:
a. Technology resources (computers, software, data, etc.) should be used in accordance with the company's technology and information security policies.
b. Unauthorized installation, modification, or removal of software or hardware from company computers or devices is strictly prohibited.
c. Employees should take necessary precautions to protect company data and safeguard against unauthorized access or disclosure.
9. Compliance:
a. All employees must comply with this property policy, along with other applicable policies, laws, regulations, and contractual obligations.
b. Violation of this policy may result in disciplinary action, including termination of employment and legal consequences, subject to the severity and circumstances of the violation.
10. Policy Review:
This property policy will be reviewed periodically to ensure its continued relevance and effectiveness. Amendments or updates may be made as necessary, and employees will be duly notified of any changes.
By adhering to this property policy, we contribute to the overall protection and preservation of the company's assets, ensuring their efficient and effective use for the success and growth of the organization.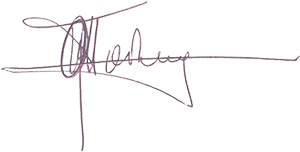 Arapina Bakery Ltd
June 2022