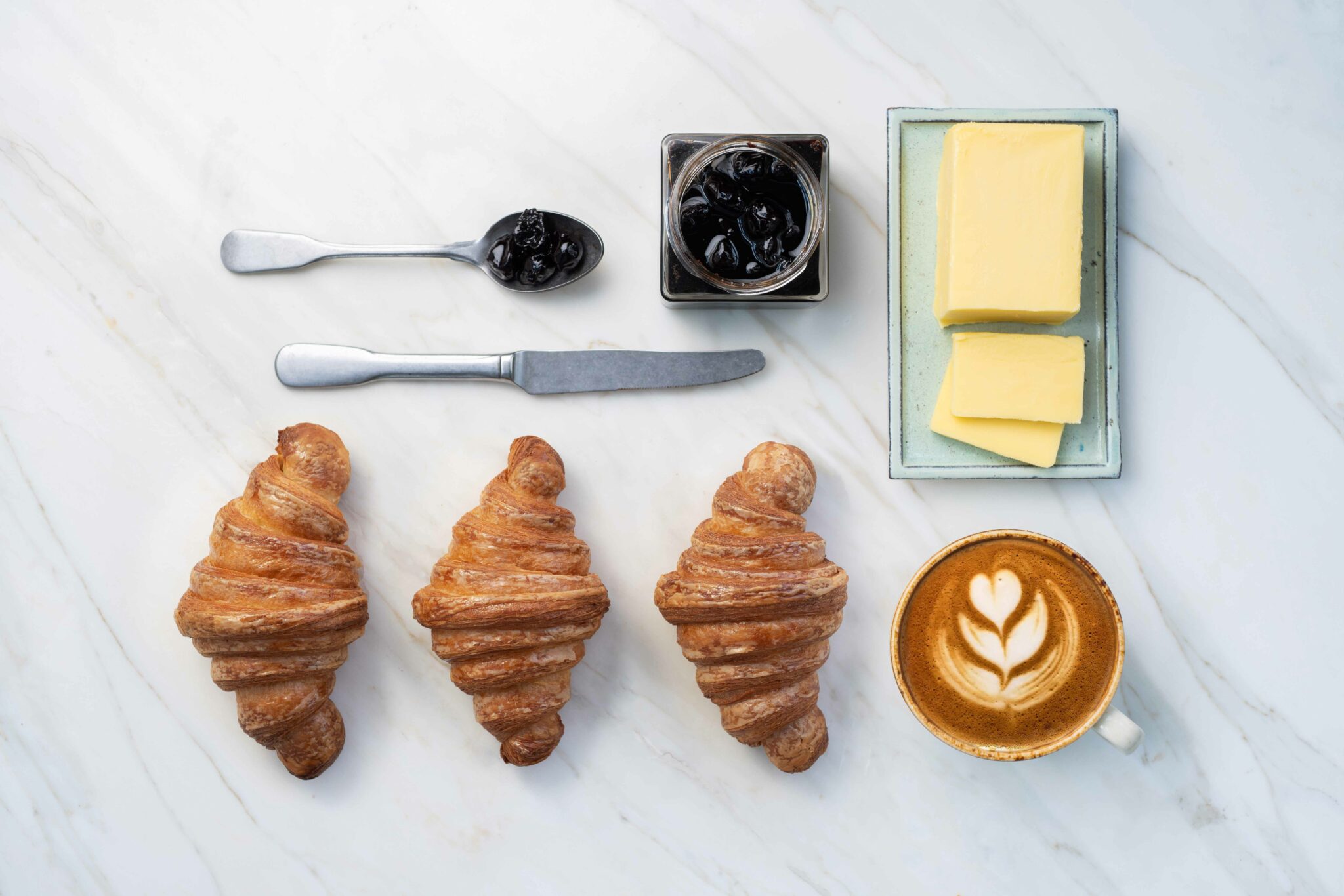 croissants
£2.50 – £20.00
Delicate handrolled pastry layered with plant-based butter creates our irresistible melt-in-your-mouth vegan croissants. These classic French-style pastries are the best start for your day! Perfectly served with extra butter and jam or with a savoury filling as we do in our bakeries, we are sure that you will thoroughly enjoy these. Choose our standard size or baby version for all your caterings.
Meeting at work or too many at home? Get a box of 10 and enjoy 20% off.
Nutritional Information
Nutritional Information
Per entire serving (130g)
Per 100g
Energy
274.1kcal/1168.7kJ
211.1kcal/899.0kJ
Fat
0.21g
0.7g
of which

saturated

0.09g
0.3g
Carbs
59.54g
45.8g
of which

sugars

8.97g
6.9g
Added Sugar
0g
0g
Fibre
2.21g
1.7g
Protein
7.8g
6g
Salt
1.137g
0.79g
Adult average intake (2000kcal/8400kJ)
Good to Know Fact
A common breakfast option in many European countries, the history of these crescent-shaped breads goes back over 700 years. Even Charles Dickens wrote about them 150 years ago. They rose in wider popularity and familiarity in the UK during the 1970s. It was then that bakers experimented with different flavours.
Allergens
Gluten, soya