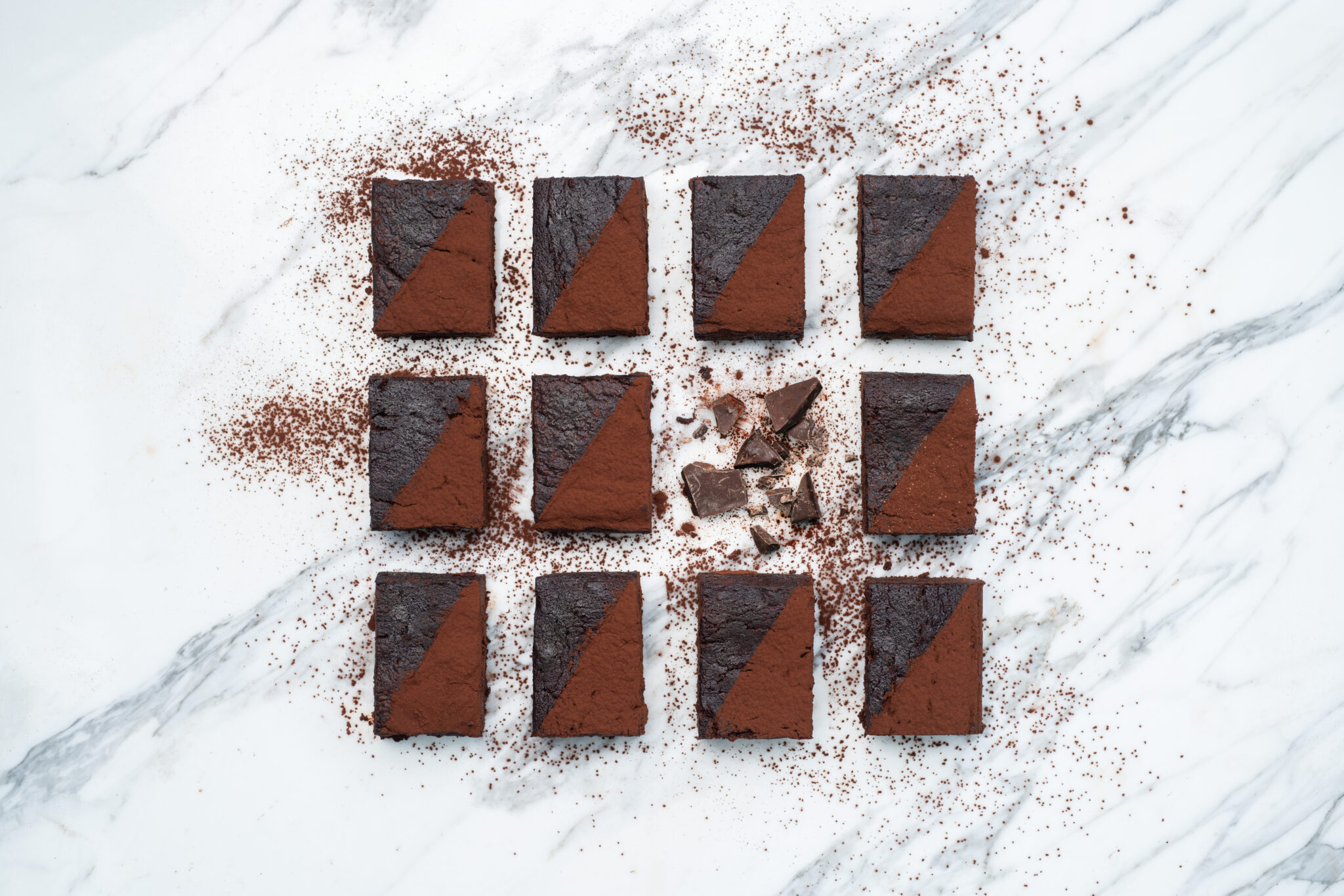 devil's brownie
£55.00
Rich, chocolatey, gorgeous and gooey. You know you want one! The Arapina way is to make them with rice, tapioca, buckwheat flour, and completely dairy-free! One of our signature recipes our bakery visitors come back for time and time again, be devilish in your sweet treat choice. They're crunchy on the outside and beautifully soft on the inside, with a hint of orange.
Size: 10"  (serves 18)
Vegan, Free From Gluten And Wheat
Nutritional Information
Nutritional Information
Per entire serving
Per 100g
Energy
3627 kcal / 15249 kJ
318kcal / 581kJ
Fat
137g
5.2g
of which

saturated

55g
2.1g
Carbs
343g
25g
of which

sugars

25g
2.5g
Fibre
21
3g
Protein
17
4g
Salt
7.5
5g
Allergens: contains almonds, cashews, may contain milk and sulphites.
Good to Know Fact
Our brownies contain rice flour as well as tapioca. Rice is the most widely consumed grain in the world, while tapioca, which comes from the root of the cassava plant, is commonly used as a thickening agent in food. Tapioca is also a staple food for millions of people in tropical countries.