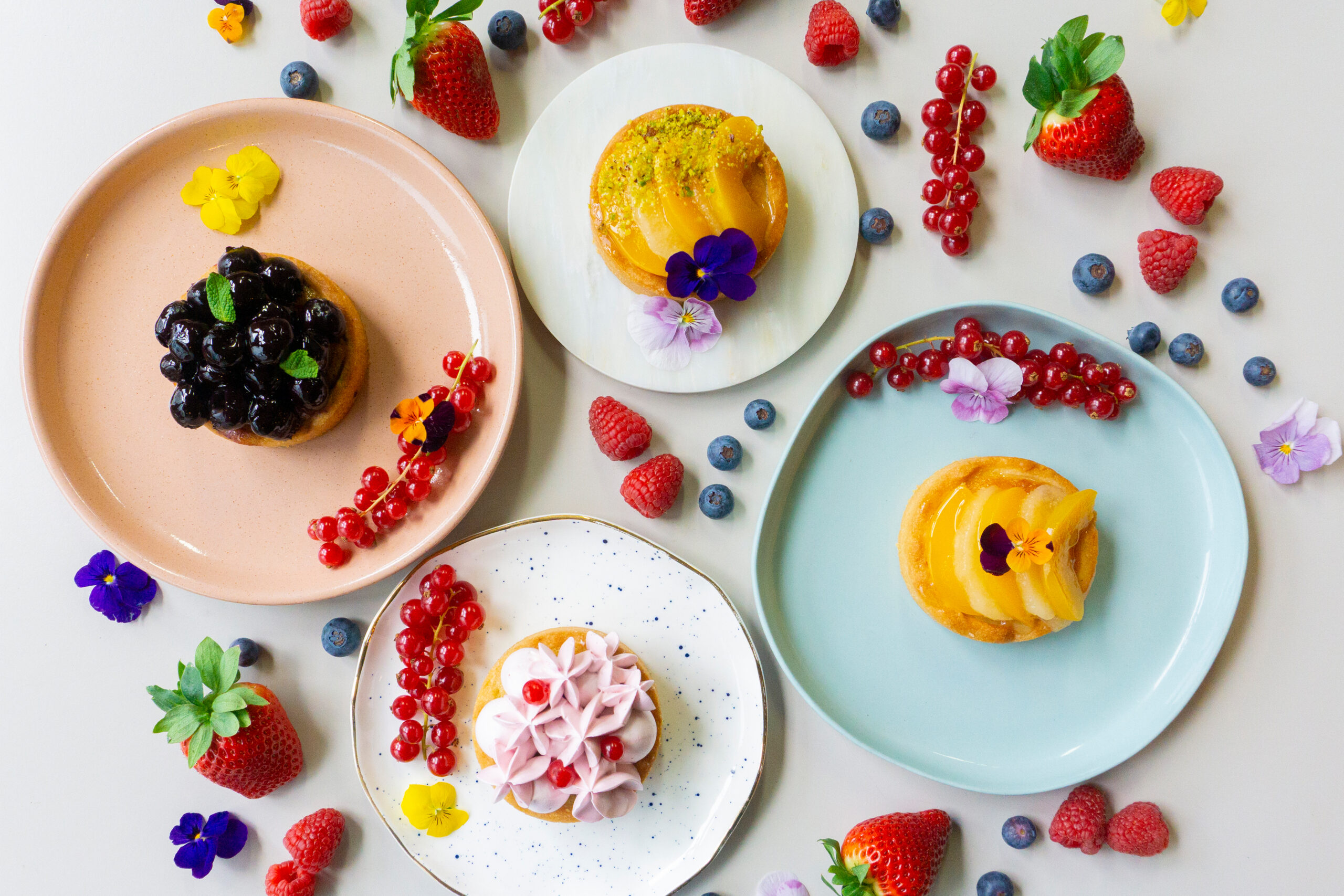 tart
£53.40 – £59.40
Fancy a tart? We've got the best combinations for you! Whether you will choose from our core or seasonal menu, we promise you will be hooked!
Box of 12
Available all year around:
Lemon & cream: The equivalent of a luscious lemon meringue tart made vegan with an added option of it being also gluten free. A simple bite will make you feel, you are strolling along the Sicilian cobbled alley ways, so we highly recommend you give this a go!
Chocolate, caramel & orange: A year on year best seller, 3 layered tart. Chocolate ganache, homemade caramel, candied oranges and our very own marmalade, on a crunchy and chocolate covered shell, makes up a combination from heaven!
Seasonal tarts:
Peach, pear & pistachio: Sweet and fragrant flavours of peach and pear, layered on a base of our homemade lemon curd with a touch of pistachio kernels. This is the tart to go for when pleasing the crowds is the party goal.
Available from April – September
Sweet spice pumpkin: Our October favourite, sweet and spicy, this tart was created for those who do not like sweets that are too sweet. You get us? Perfectly balanced this tart encapsulates everything that autumn is!
Available October – March
Nutritional Information
Coming Soon
Nutritional Information
Per entire serving(Yield Qty:30)
Per 100g
Energy
8941 kcal / 37505kJ
392kcal / 1645kJ
Fat
369g
16g
of which

saturated

37g
1.6g
Carbs
1246g
55g
of which

sugars

1184g
52g
Fibre
63g
2.8g
Protein
128g
5.6g
Salt
4.5g
0.2g
Adult average intake (2000kcal/8400kJ)
Nutritional Information
Per entire serving(Yield Qty:30)
Per 100g
Energy
8941 kcal / 37505kJ
392kcal / 1645kJ
Fat
369g
16g
of which

saturated

37g
1.6g
Carbs
1246g
55g
of which

sugars

1184g
52g
Fibre
63g
2.8g
Protein
128g
5.6g
Salt
4.5g
0.2g
Adult average intake (2000kcal/8400kJ)