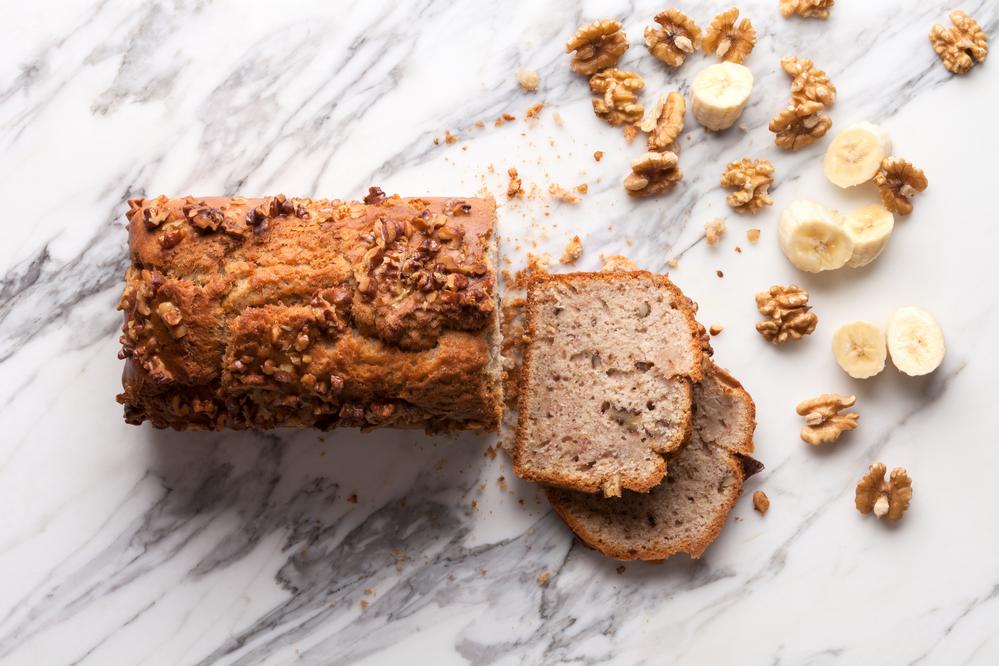 chiara
£20.00 – £78.00
Definitely one of our bestsellers when it comes to our cakes! Perfect combination of sweetness coming from the ripe bananas & nutty bitterness of the walnuts not only on top but going throughout the cake. A delicious start of the day or a perfect companion for an afternoon tea!
Nutritional Information
Nutritional Information
One entire loaf
Per 100g
Energy
4006 kcal / 16723 kJ
418kcal / 1744kJ
Fat
235g
24g
of which

saturated

18g
1.9g
Carbs
422g
44g
of which

sugars

203g
21g
Fibre
16
1.7
Protein
44
4.5
Salt
5
0.53
Good to Know Fact
Millions of vegans, vegetarians and those who have cut down their intake of animal products, know the benefits of a plant-based diet. It can be particularly good for your heart - it can reduce the chances of you getting heart disease, high cholesterol, high blood pressure and type 2 diabetes. At the same time, it can help with weight loss, and might even help you live a little longer!