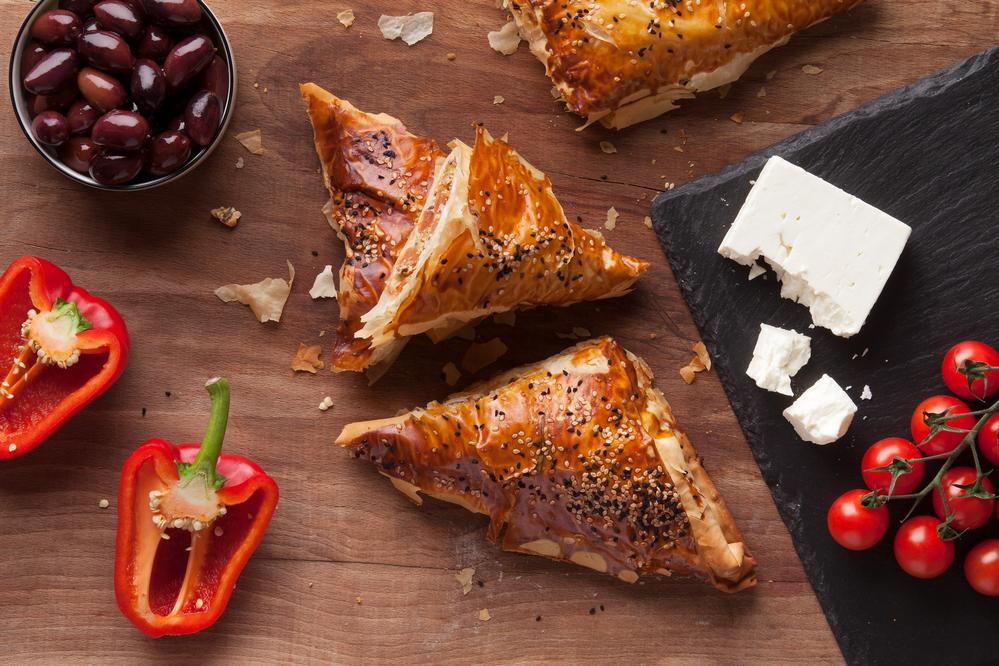 feta & olives samosa
£29.70
Taste a few mouthfuls of the mediterranean with this greek salad wrapped in filo pastry! Take away the cucumbers and add fresh basil & you have our delicious feta & olive samosa filling! The peppers & tomatoes are slightly roasted to give it that special flavour and the Arapina health secret is that all our samosas are baked, not fried! A "grab and go" treat all year round.
Box of 6
Nutritional Information
Nutritional Information
Per entire serving
Per 100g
Energy
128 kcal / 535 kJ
128kcal / 535kJ
Fat
6.2g
6.2g
of which

saturated

2.3g
2.3g
Carbs
12g
12g
of which

sugars

3.5g
3.5g
Fibre
1.9
1.9g
Protein
4.9
4.9g
Salt
0.91g
0.91g
Adult average intake (2000kcal/8400kJ)
Allergens: contains sesame, gluten, egg and milk
Feeling under the weather today? We all know how important Vitamin C is for us, and this samosa is high in this important vitamin, which boosts your immune system, and could protect you from common colds and minor viruses. But also its wonderful at enhancing your bodies absorption of iron. This could be what your body needs today.