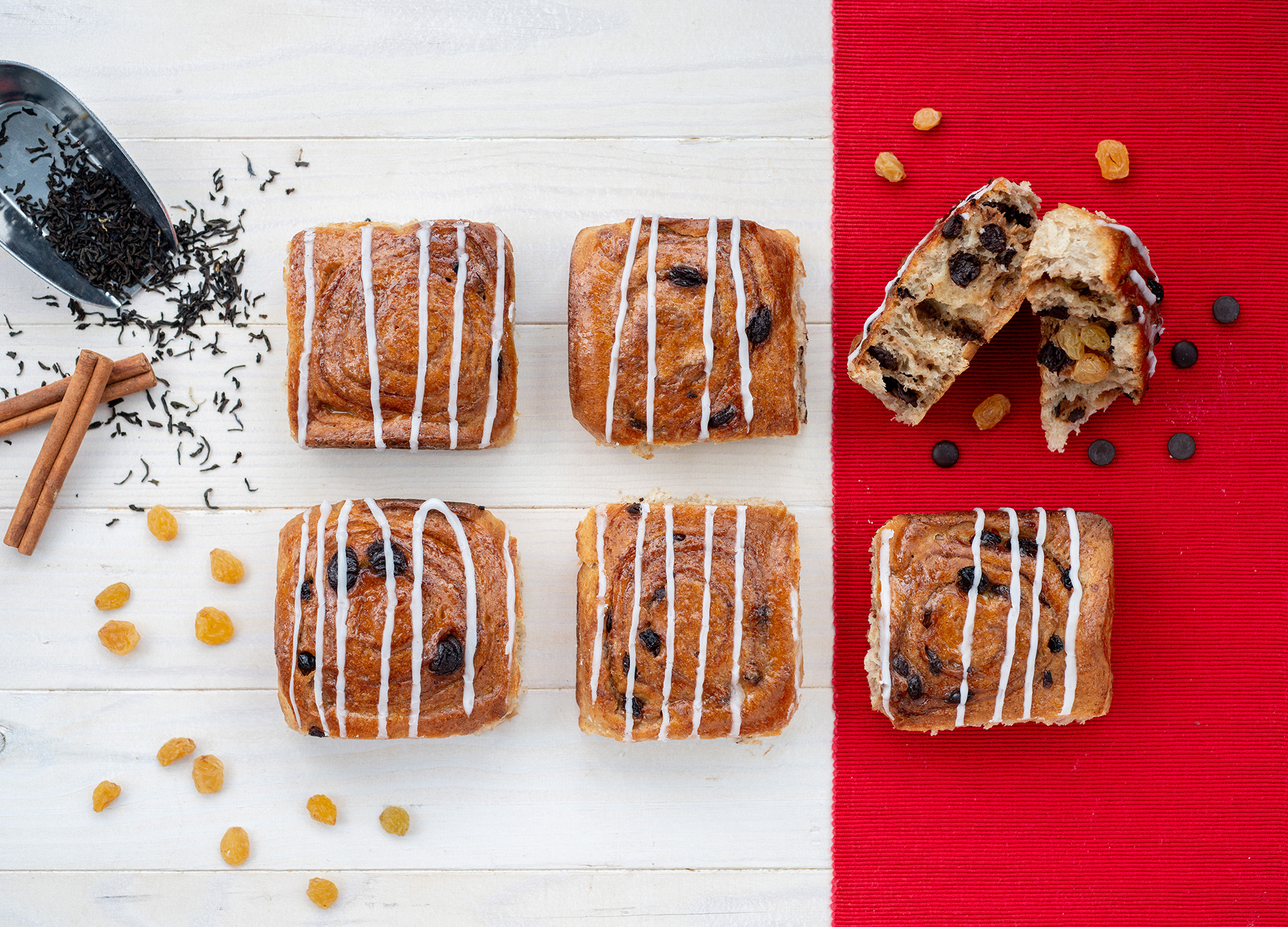 chelsea buns
£15.93
We have a secret that our Chelsea buns are a recipe from the royal family, but we cannot say more on this! We promise you to feel the royal descent flavour on the first bite!
Available dates: 1/10 – 15/11, stock levels vary upon availability, please call us to pre-order
Box of 6
Nutritional Information
Nutritional Information
Per entire serving (12 yield Qty)
Per 100g
Energy
4221kcal/17802kJ
236kcal/995KJ
Fat
90g
5.1g
of which

saturated

13g
0.7g
Carbohydrates
729g
41g
of which

sugars

258g
14g
Fibre
51g
2.8g
Protein
97g
5.4g
Salt
17.1g
0.96g
Adult average intake (2000kcal/8400kJ)
Good to Know Fact
Did you know that the Chelsea bun is a type of currant bun that was first baked in the 18th century at the Bun House in Chelsea, an establishment favoured by Hanoverian royalty? The bun is made of a rich yeast dough flavoured with lemon peel, cinnamon or mixed spice.